Each day The Vine Learning center uses the educational power of play to grow your child socially, emotionally, physically, and intellectually—all while having fun.
Our passionate and engaging teachers grow, learn, and imagine with your child, whether building a spaceship to blast off to Mars or inviting a new friend to share a story during group time. We believe "curriculum" is everything that happens in the classroom and playground, from interactions and meals to singing and playing. We never miss an opportunity to blend play with our early education curriculum.
We provide a balance between choice and structured activities, between group and individual pursuits, and between teacher and child-directed experiences. Our activities are aligned with 140 learning standards across six developmental domains:
Math & Science
Creative Expressions
Problem Solving
Language & Literacy
Balance & Coordination
Social Development
At The Vine Child Care Center, we are dedicated to meeting the needs of each child at every stage of development. We implement our curriculum to meet the developmental readiness of each child. The individual expression of each child is encouraged and directed in ways that build confidence and responsibility.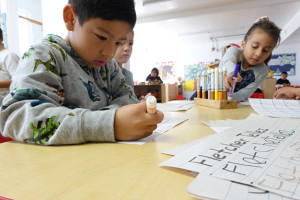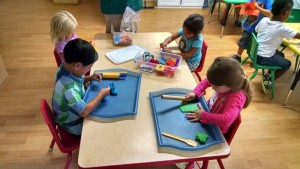 Some of our services are as follows:
We teach pre-kindergarten curriculum to better prepare your child for primary school.
We offer resource guides to assist parents or guardians who wish to meet their child's needs within the community.
We will fully potty-train your child before the age of three.
We offer breakfast, lunch, and PM snack for an additional $15 a week
Infant care is available as soon as six weeks of age.
All our classrooms are developmentally age-appropriate, which promotes safe exploration.
If any parents have questions in regards to an illness or behavior issues, we happily find information to better help our clients.
We accept all types of subsidy programs for payment assistance.
 We accept many methods of paying for our child care programs. Our center is always very clean and comfortable for your peace of mind.
Leave your child in good hands with our loving San Diego Child Care services.