Commit to Your Child's Future
We teach your kids at their most critical learning period at the Vine Learning Center. Every hour children spend in a learning center is important, because now is the most important time to establish their baseline education for the rest of their lives.Our dedicated staff of teachers arrives every day bursting with creative ways to get your child interested in learning and having fun along the way. Leave your kids in our learned hands at our San Diego day care.
Keeping in Touch with Parents
Parents are the most important relationship a young, developing child has. We seek to form close relationships with the parents or guardian of each child. We believe that the parent is most familiar with the unique needs of their child. Therefore, we maintain a supportive role to the parent and appreciate your valuable insight that enables us to provide for each child the most effective care and education possible. Thank you for your interest and giving us the opportunity to serve you.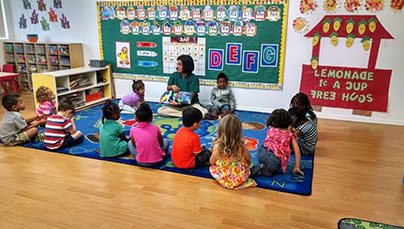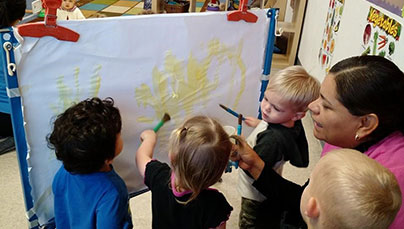 Since we are on the government food program, we accept many methods of paying for our child care programs. Our center is always very clean and comfortable for your peace of mind.
Contact us with any questions you have about our Infant and Child learning center at (858) 974-1222 in San Diego, California.