San Diego Preschool & Daycare Center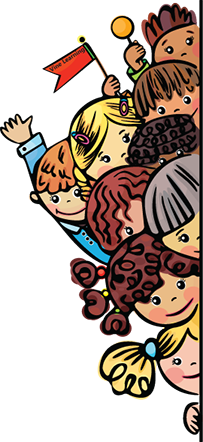 Give your kids a boost on the climb to success, starting with The Vine Child Care Center in San Diego, California, home of infant and child care services. Our hope is to see your children grow to their fullest by being supportive, nurturing and loving. Give us a chance to teach them  and encourage them to grow when you place them in our care at our nurturing infant and child learning center.
From Crib to Kindergarten
As we bridge the gap from home to school, we strive to nurture and guide Infants and children positively by helping them build their self-image and social skills in a loving home environment. We implement our curriculum to meet the developmental readiness of each child. The individual expression of each child will be encouraged and directed in ways that will build confidence and responsibility.
Opening Doors of Potential
We believe that our method allows each child to develop his or her given potential. The child is encouraged to grow socially, physically, and intellectually. The early years of a child's life are important in developing skills for understanding the concepts of language, art, math, science, and reading, as well as their motor skills. This is critical for later success in life as an adult.
Help your Infants and children learn their way to a brighter future when you contact us for all your infant and child care services in San Diego, California, at (858) 974·1222
Who We Are?

The Vine Learning Center welcomes children of all abilities, with the commitment to provide quality care and education to each child. We believe every child is a unique individual with varying needs, and we welcome the diversity that brings to our centers. All children and families deserve to be full members of their communities, to have the opportunity for development and learning, and to experience a sense of belonging.
The Vine supports inclusion by providing access to our amazing curriculum programs, embracing inclusive participation in our programs, and offering support to our educators through training and consultation by our Education and Inclusion Services teams.
Why Choose Us



 A.  Affordability
Here at the Vine we pride our selves in offering Quality care at an affordable cost. 

 B.  Benefits
We have an amazing staff that have a loving passion about teaching and caring for your little ones. All staff have been finger print cleared with the state of California Licensing department and Regularly go through a CPR and first aid class. We encourage our teachers to pursue further education in child development as this will bring and fresh teachings for your children. 



 C.  Care
Its what we do! and we strive to be the best and to always learn different and fun creative ways to teach and care for your children.